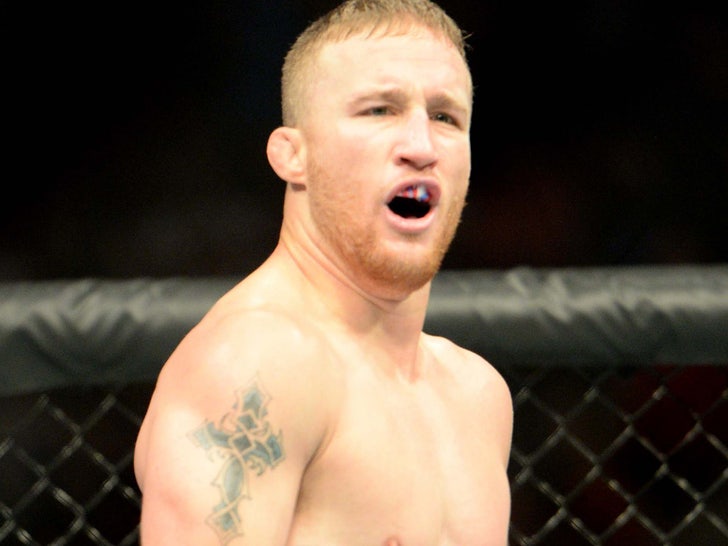 Breaking News
— A spokesperson for the Lakewood Police Dept. tells TMZ Sports … Gaethje reported the theft to officers Wednesday — and they've now launched an investigation.
Who would ever think of stealing from UFC knockout artist Justin Gaethje?!?!?! That's what Justin wants to know.
Gaethje says he's got photo and video evidence showing a man breaking into his garage in Denver on Wednesday and jacking his $4,500 electric hunting bike … and now he's on a mission to get it back.
"This guy just stole a bike from my garage in Denver/Lakewood, CO," Gaethje said.
"If anybody knows a private investigator around the Denver area I'd be happy to hire him."
Justin posted a pic of the missing bike — a Rambo R1000XP, which comes with a $4,500 price tag.
The bike is often used by hunters to move around terrain while out in the field. It's got a 28 mph maximum speed — it's a dope bike.
When asked why he didn't confront the guy in the act, Gaethje explained, "I was in the middle of doing yard work, came in for 15 minutes. I walked out 8 minutes after he left."
We've reached out to cops in the area to find out if Gaethje filed a police report and if an investigation has been launched.
So far, no word back — but some advice… if you stole Justin Gathje's bike, GIVE IT BACK BEFORE IT'S TOO LATE!
Originally Published — 6:44 AM PT
Author