Now that the Western World is progressively "re-opening" after nearly two months of confinement, the big question for art collectors is, what will the impact of this pandemic have on the art world?

Sadly enough, it is probable that many art galleries will not be able to re-open their doors. But a silver lining emerged where the art market has now fully converted to a digital environment with increased transparency. Auction houses, art galleries, and major fairs are now creating online viewing rooms, most often with public display of prices. Indeed, it is harder to sell online when prices are not clearly mentioned. As a consequence, sales are now closing online at all levels of the art market, including larger transactions.

The art market is proving yet again its resilience to market downturns. An online auction ran by Sotheby's recently generated a staggering $13.7 million, the highest result achieved for a digital auction to date. Sell-through rates are high and prices sustained, notably fueled by the entrance of numerous new buyers from all over the world. Christie's just announced a new cutting edge auction platform using streaming technology called ONE, with four live auction sessions taking place in consecutive sessions in Hong Kong, Paris, London and New York with some of the top lots already announced including no other than one of the most exquisite versions of Picasso's Les Femmes d'Algers dated 1955 which is set to break a new auction record, $200 million?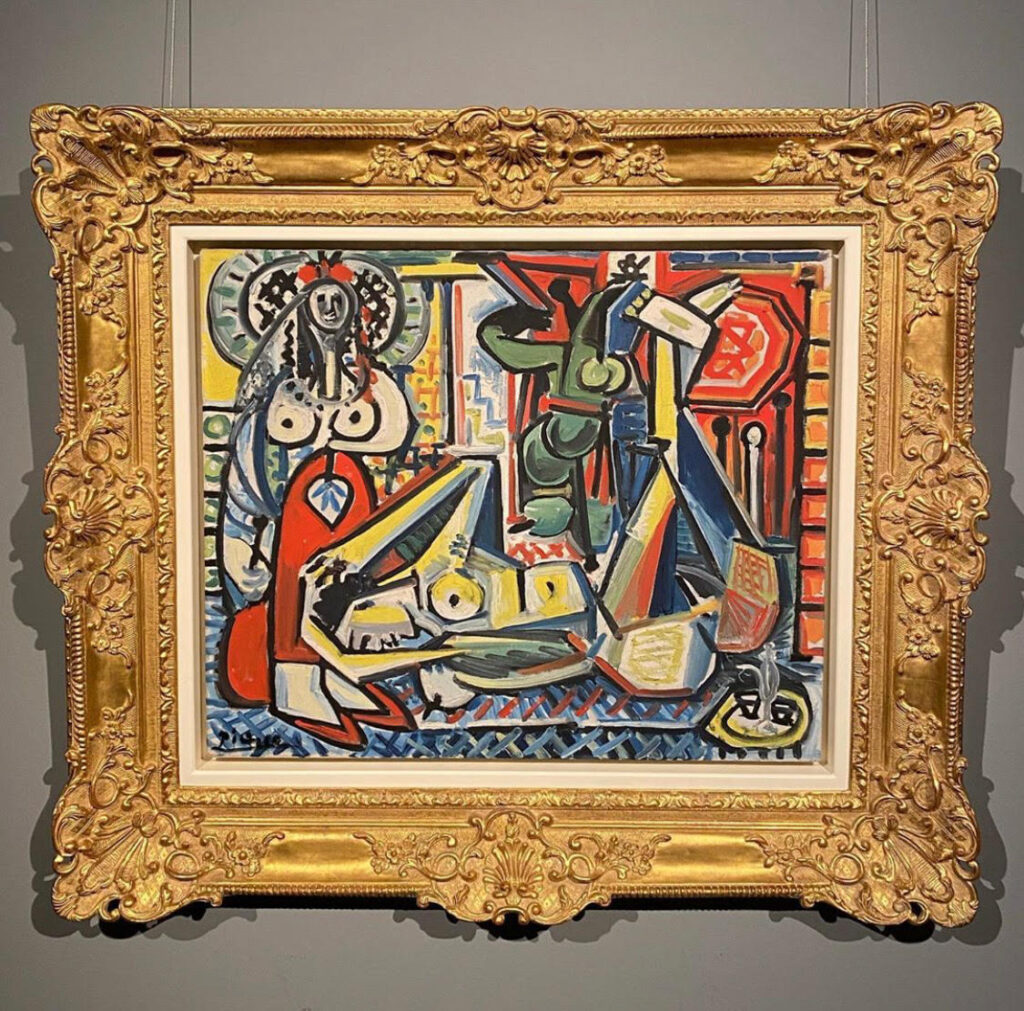 As online selling platforms are growing more than ever, innovation and the creation of new concepts are key for all market players.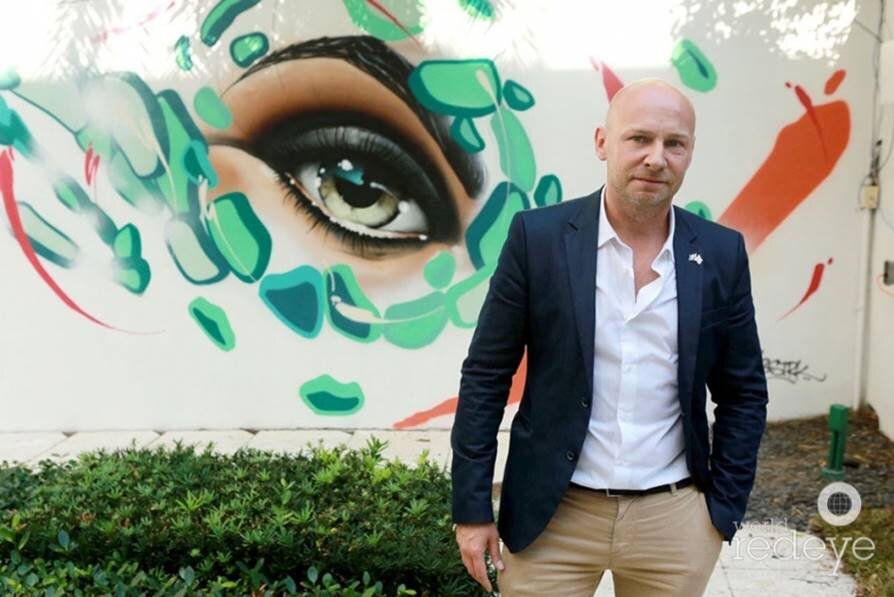 Experts like Sebastien Laboureau, who after all is a financier as well as an art advisor, are accompanying the market in this transformation. "The role of an art advisor is even more critical today to navigate the online environment and make the right purchases. Due diligence should be carefully implemented, even if you cannot check the work physically, and for that, an expert by your side will give you extra guarantees. I am also very excited to announce a new partnership with Artsy, the number one online platform for all the top galleries and art fairs in the world."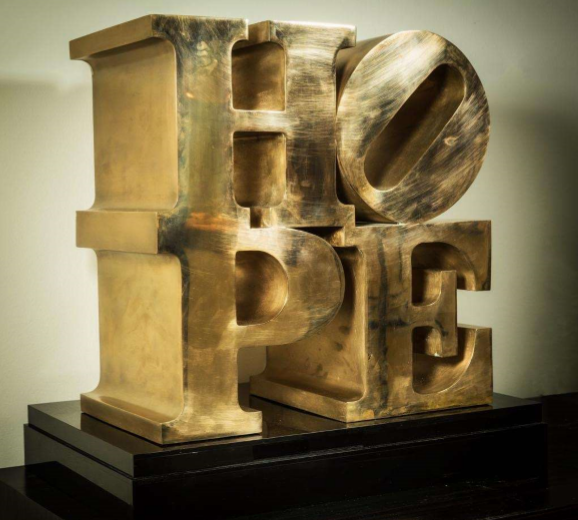 "Not only will I be carefully curating and selling some of my favorite secondary market artworks from private collections but I am so proud to also showcase amazingly talented Miami artists who will benefit from a global audience, including Monique Lassooij, Teepop, Robert Leone, and Michele Planaud-Garnier who all deserve to be seen by the world," said Sebastien of his recent art venture.

Long-time art and music enthusiast and experienced art collector, Sebastien Laboureau is an independent art and cultural advisor based in Miami. He is a certified member of the (IFAA) International Fine Arts Appraisers, and a recognized expert of Andy Warhol, Keith Haring, Jean-Michel Basquiat, Robert Indiana and Banksy, to name a few.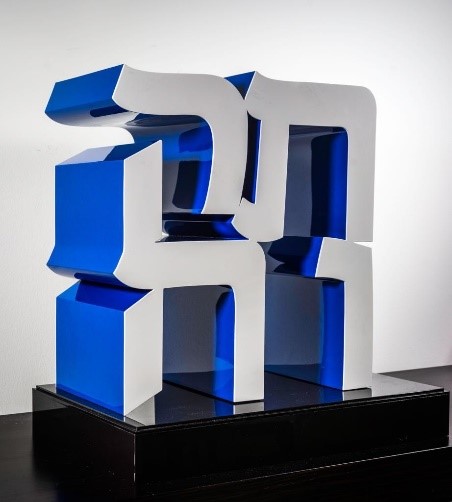 Sebastien Laboureau has a background and experience like no other in this market, he has a deep understanding of valuation and transactional experience. No wonder he is now a trusted advisor for numerous private collectors from all over the world. For him, it is actually the perfect timing to purchase right now. Sebastien would only sell what he loves and believes in, artworks he selects from private collectors, dealers or artists for the message they convey but also for their underlying value and potential for growth.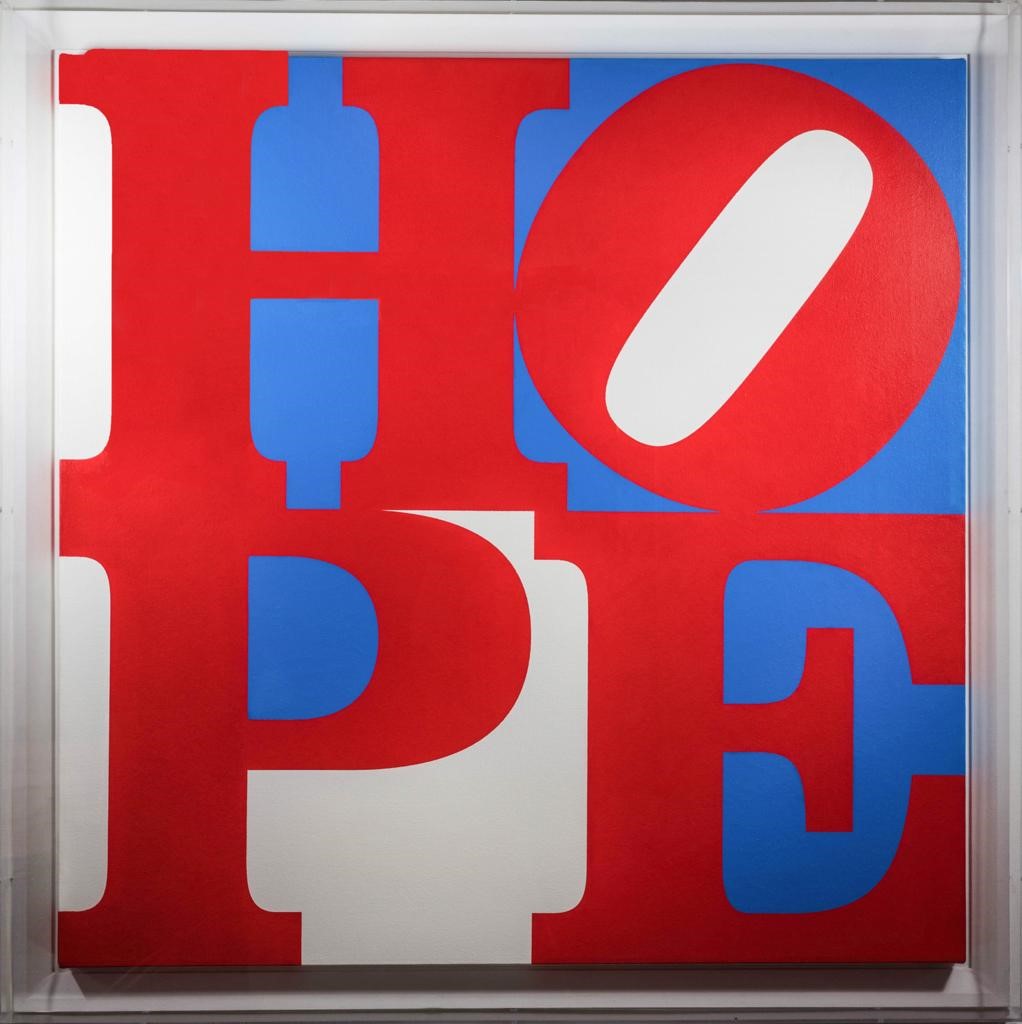 "For this first online selection, I wanted to show how art can give joy, hope, and comfort. I found rare works by Robert Indiana from private collectors, a "HOPE" sculpture in Bronze, of which only 9 were made, a "HOPE" on canvas of which Indiana only did a few, and a "TIKVA" sculpture, Hope in Hebrew, of which Indiana only did 9. But also references to history like Jeff Koons' incredible gazing balls series, or how about having Einstein, life-size, in your living room lifting a sign saying "Love Is The Answer" by Mr. Brainwash? And the "Statue of Liberty" by Keith Haring, or a "Liz" by Andy Warhol, without forgetting iconic works by Banksy, one of my favorite artists, for the smart social commentary they represent, always good to keep in mind, when we are all trying to build a better world." https://www.artsy.net/moonstar-fine-arts-advisors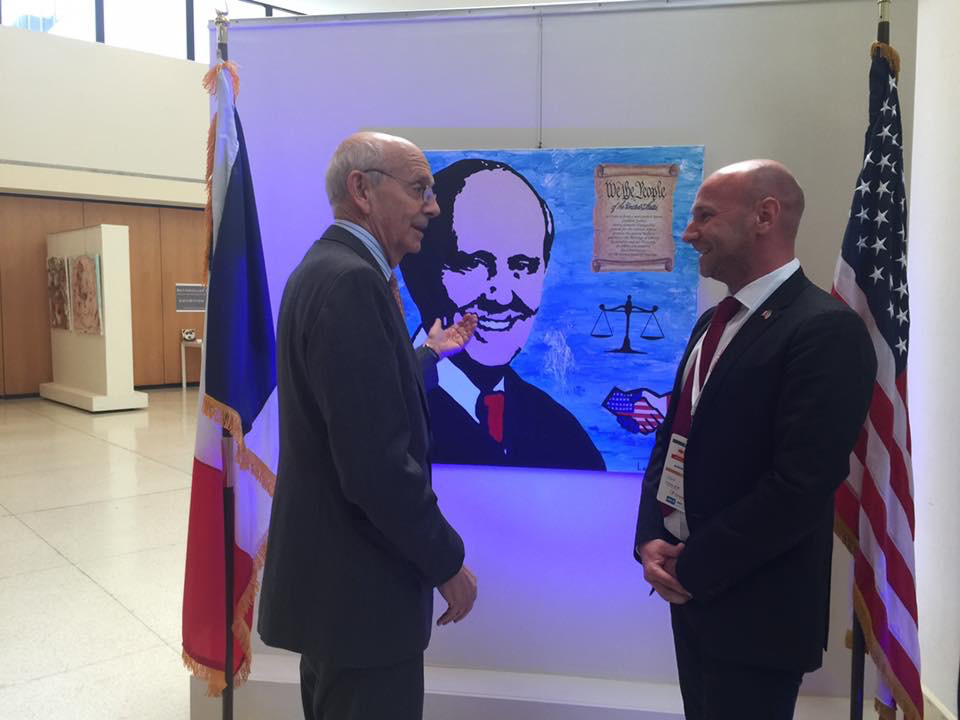 Creating and inventing innovative strategies is a mantra for Sebastien Laboureau with unparalleled expertise in developing cultural content for the hospitality industry, but also was an urban art specialist for the leading auction house in Miami, (FAAM) Fine Art Auction Miami, the special curator of France Pavilion, and is regularly consulting for various art professionals including leading art galleries, art fairs, and artists to help them develop the right strategy in a very turbulent ever-changing environment.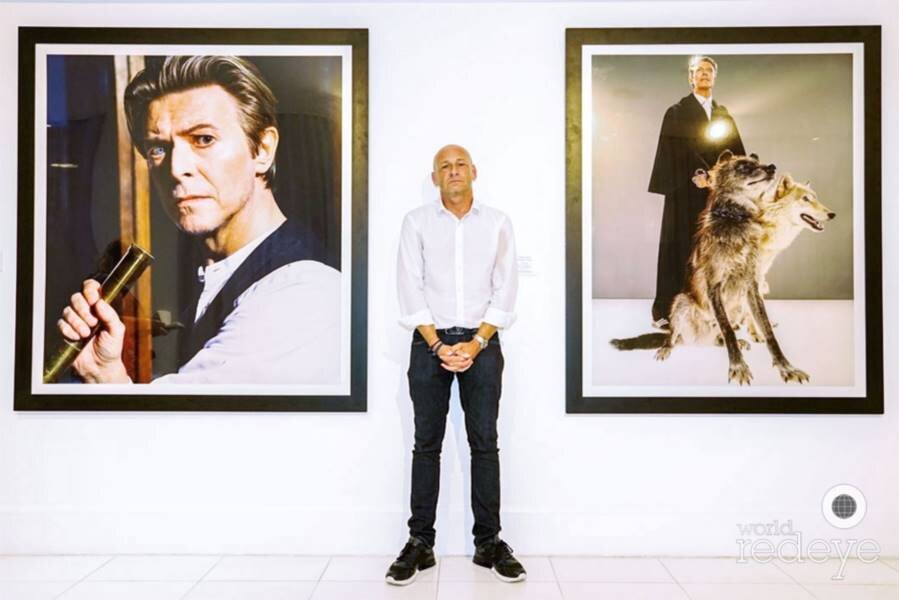 His services include art investment strategies for private clients, as well the creation of art marketing strategies for corporate clients. Sebastien is committed to building high value strategies for private collectors, investors, family offices, wealth advisors and various brands in the hospitality, luxury goods, and financial industries. While most art advisors are focused on selling art, Sebastien Laboureau is focused on designing strategies to meet his clients' objectives. This seems more necessary than ever in the current environment. "The world has changed in a durable way. Art galleries, art fairs, but also hotels, or luxury brands, will have to reinvent themselves in order to survive and thrive in this new world of social distancing." As brands need to differentiate themselves, and the cultural community needs to reinvent themselves, this seems like the perfect match.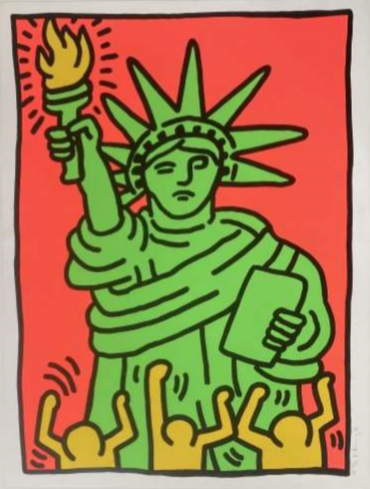 "I am building long-term trust relationships with my clients, helping them set-up the best strategy according to their objectives and budgets. I put all my expertise, my knowledge, my network at their service; being independent with no vested interest in any transaction allows me to truly advise them in the best of their interests." explained Laboureau.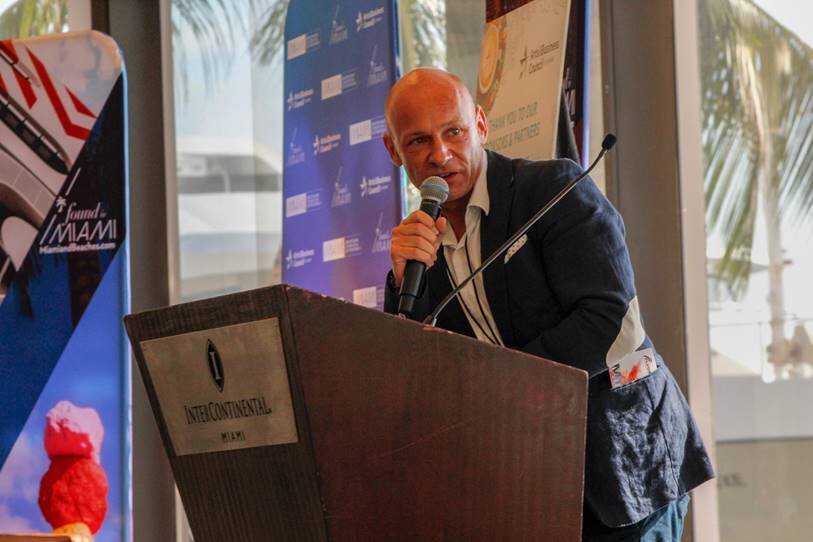 As an independent expert on the art market, Sebastien is a sought-after keynote speaker to various private banks, public institutions or art fairs, where he is frequently speaking on selected art-related topics such as Art & Finance, Art Investment, Pop Art, or Urban Art.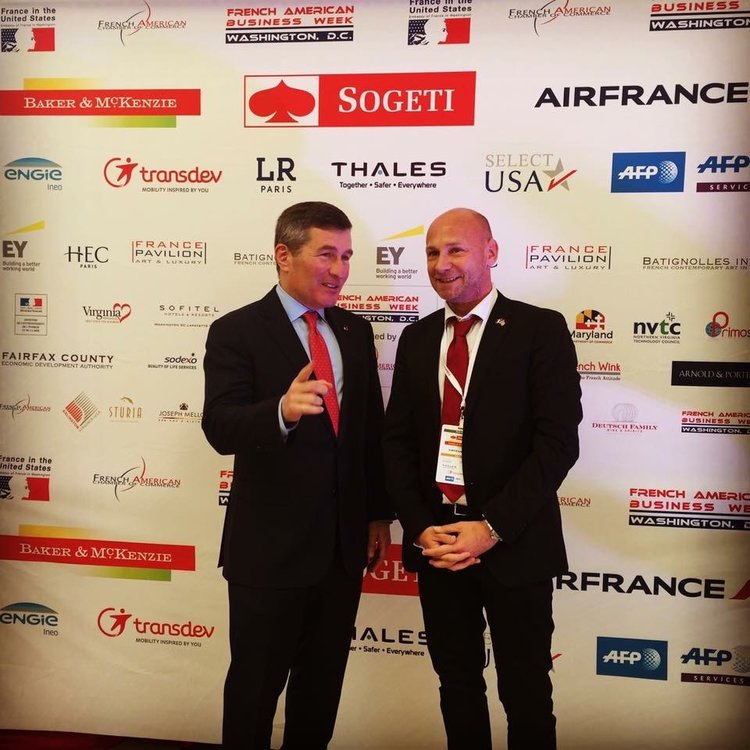 Engineer and Financier (London School of Economics), Sebastien began his career in the financial industry specializing in management control and investors' relations at AXA Group. Then in investment banking working in Mergers and Acquisitions at Goldman Sachs. Sebastien Laboureau is fascinated by the economics of the art market, and has an edge that very few art advisors have.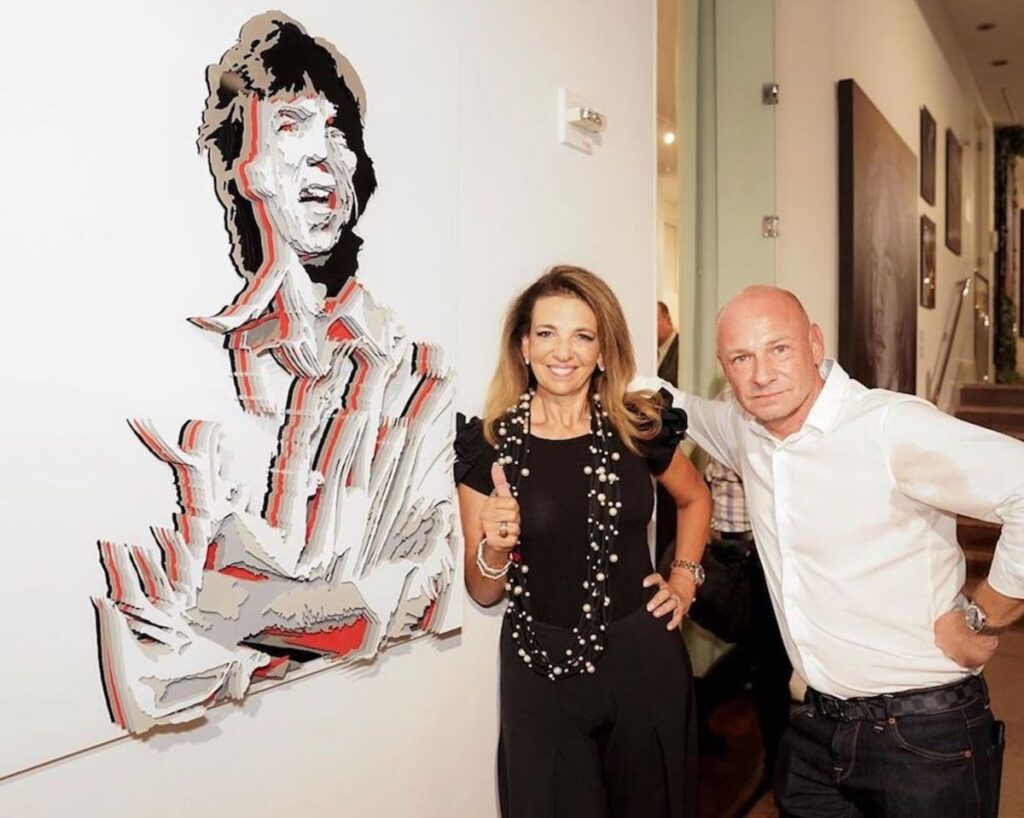 "While at Goldman Sachs I learned how to advise clients with the highest standards, but also how to work rigorously, conducting due diligence, and how to value assets. I started to collect art more seriously, that fueled my strong passion for the arts, as I was travelling, attending art fairs, and meeting art professionals," said Laboureau.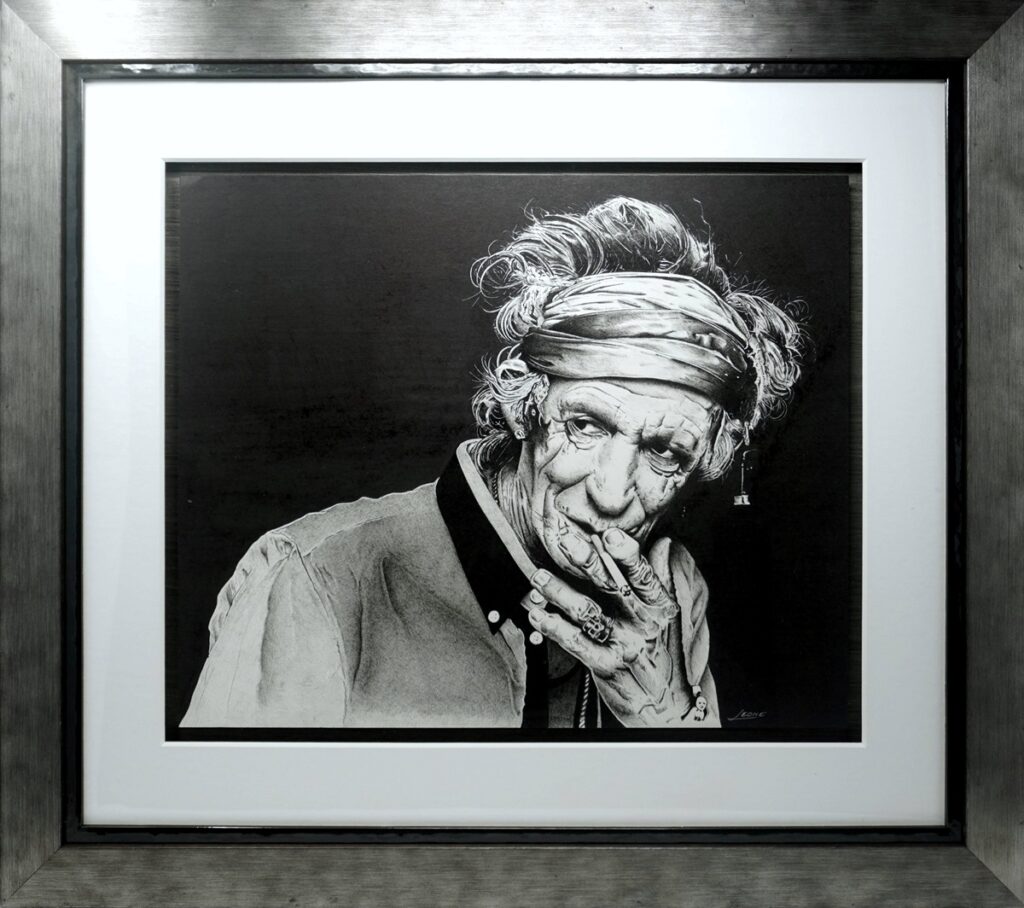 "I realized the art world was built on a strange dilemma… it seems to be so easily accessible to all. Anybody can visit exhibits in museums or galleries, and purchase in art fairs or at auction, but it requires knowledge and expertise to purchase the right work at the right price. There are so many artists and galleries trying to sell their inventories, many clients come to me to first understand value. This gets worse in a way within the current digital environment, it takes experience to know what and how to check." It seems counter-intuitive at first, as the online platforms allow the end-buyer to purchase anything freely in the comfort of her/his home. But it makes sense to benefit from the advice of an expert when one cannot even check the artwork physically, and often purchase at distance from someone they do not personally know.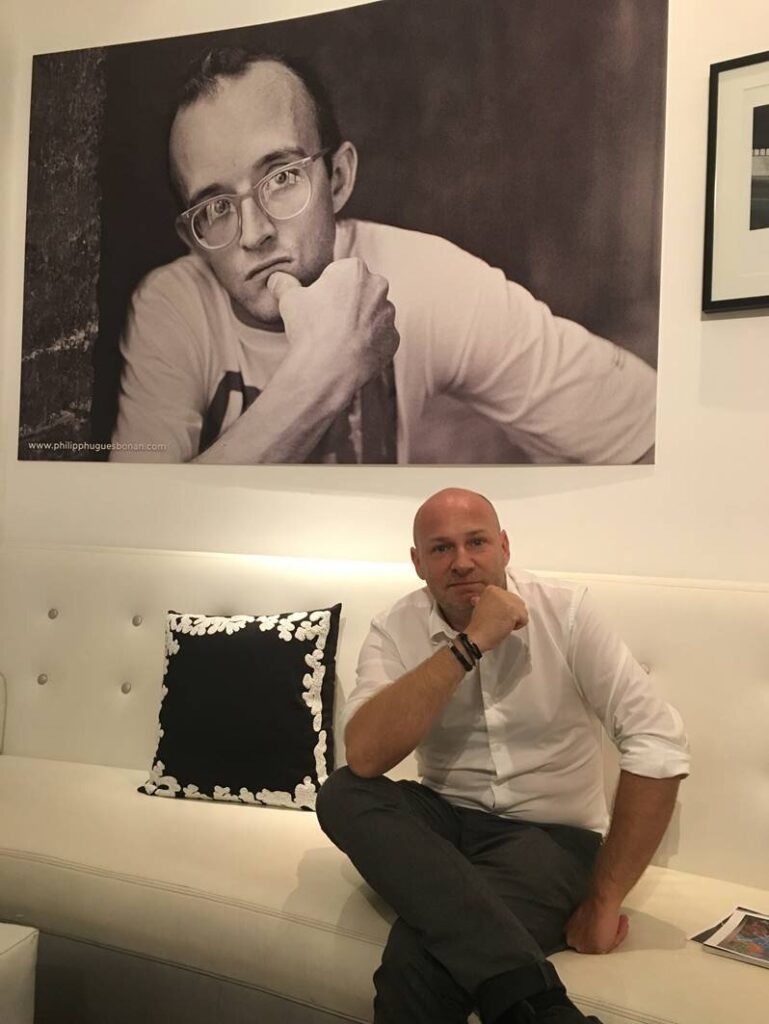 An art collector can benefit from an art advisor like Sebastien Laboureau, he brings art advising to another level. Being an art collector himself, he constantly monitors the art market for opportunities that would benefit his clients. Sebastien specializes in the secondary market, Warhol, Haring, Basquiat, Banksy have no secrets for him. His deep knowledge of the artists he loves, and an exceptional eye allow him to identify the right piece. Many art collectors are following his lead to build their own art collection. But what he likes most is to advise new collectors who have fresh eyes and an open-mind.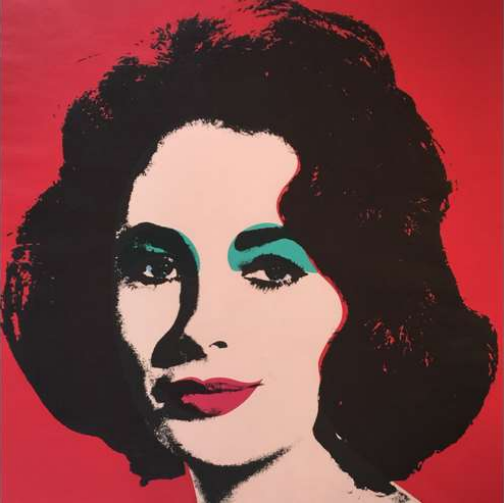 Sebastien is an experienced art curator. He became the lead curator of France Pavilion, showcasing the works of French contemporary artists with editions in Miami, Washington (DC), Houston (TX), and Raleigh (NC). "I discovered my talent for curating maybe because I have seen so many shows, or simply because I am an engineer and have a good sense of perspective. I curate in an "unconventional" manner. I like to create dialogues between the artworks, and more importantly, I am very keen on the aesthetics of perspectives from wherever the viewer is looking."

Curating took a new dimension for Sebastien with his position as Resident Art Advisor for the Sagamore Hotel in Miami Beach. The property became an "art hotel" long before it was a trend in the hospitality industry, when the previous owners used their property to showcase their wonderful art collection over 20 years ago. The Sagamore became an iconic art institution, open to the public and a great place to see art for the community together with the elite of the art world during Art Basel Miami Beach Week. "In 2016, the new owners saw the value of continuing with the art programming and entrusted me to help them build an innovative platform and create partnerships with museums, galleries, and other cultural institutions. For the past 4 years, I have been curating or co-curating 15 art exhibits, launching an ambitious series of art talks, re-introducing a live urban art programming, and curating 4 editions of the iconic annual Sagamore Brunch where I could introduce music, another strong passion of mine."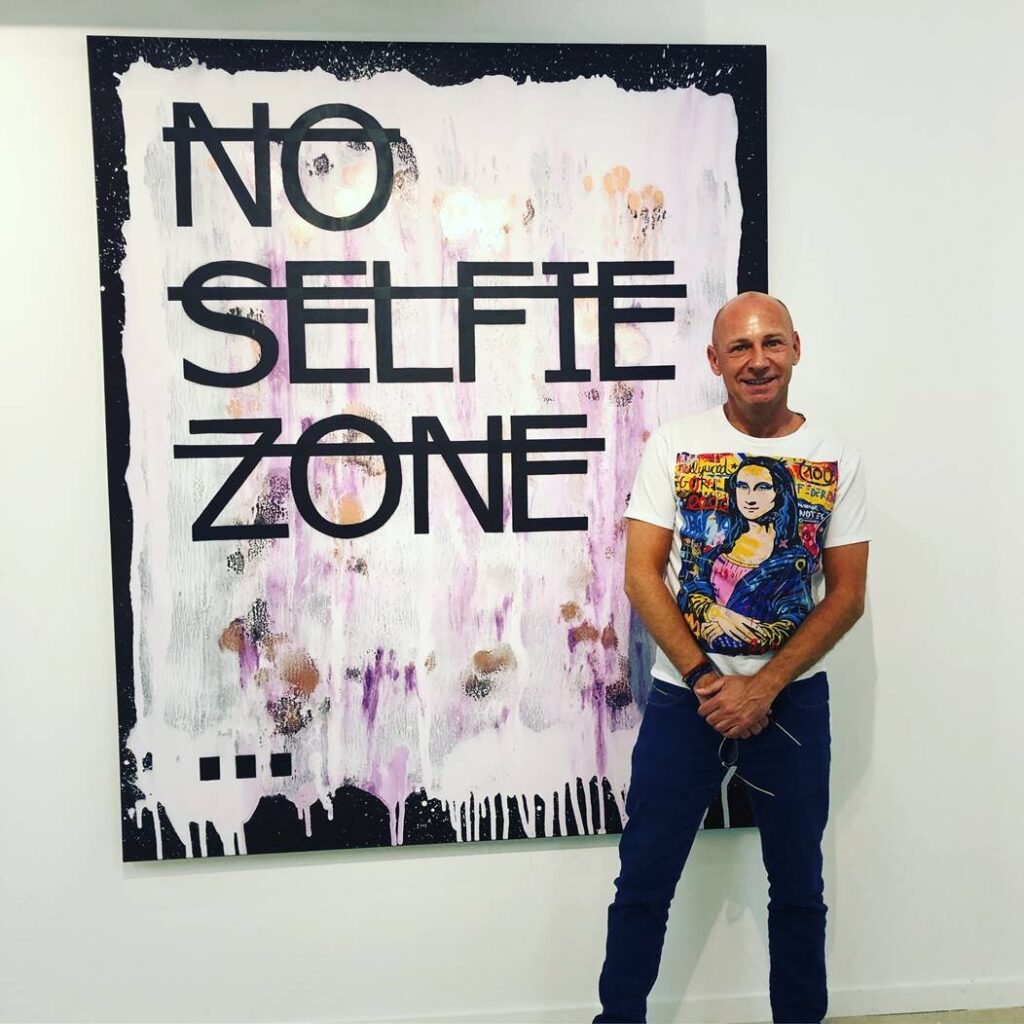 "Because I always chose to remain independent, and honestly, I love to and constantly work and learn, I have amassed considerable knowledge and expertise in the art market. I love to share my passion and am so comfortable speaking in public, so I have been a keynote speaker for various art institutions, but also for private banks, and other corporate clients. I have developed innovative, educational, and entertaining presentations to discuss many topics related to art history or the art market. I discovered the power of art to boost creativity, increase motivation, and even to feel better."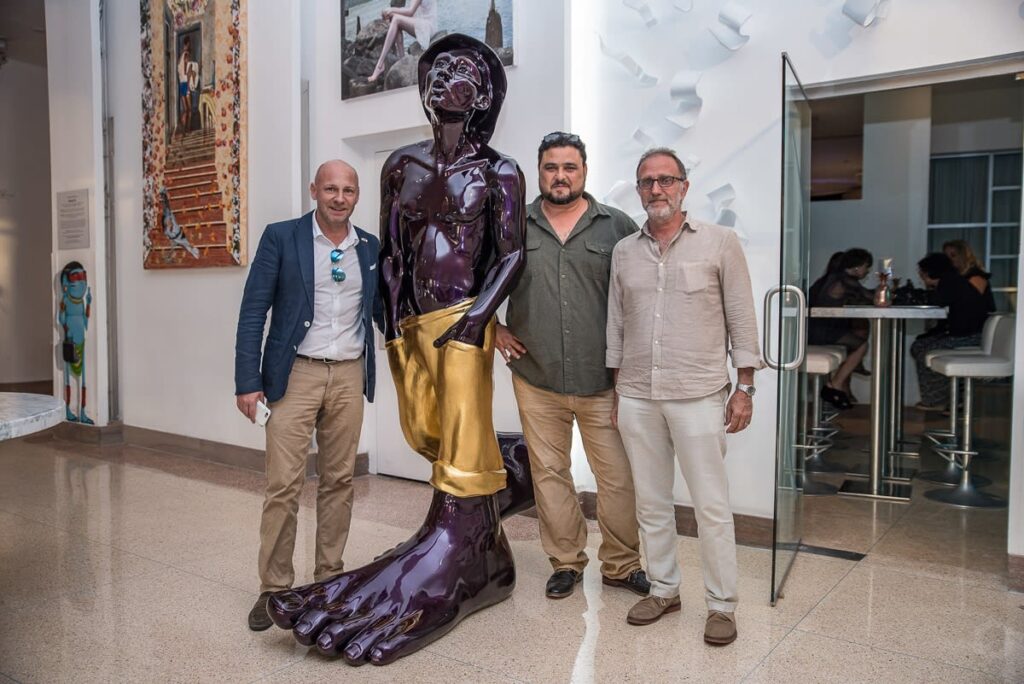 Why collect now? Because art it the best investment you can make today. Yes it can be, under specific conditions, a savvy financial investment. It is also an investment in yourself and your family, because welcoming an artwork into your life is always a special moment and art is a wonderful carrier of love, hope and joy. Moreover, it is an investment in your cultural community, as you will help sustain a world in which artists can create, galleries can organize exhibits, and where beauty can be shared with all. If you would like to discuss your next project, please email: sebastien.laboureau@gmail.com. Visit his Artsy page to view available works for sale: https://www.artsy.net/moonstar-fine-arts-advisors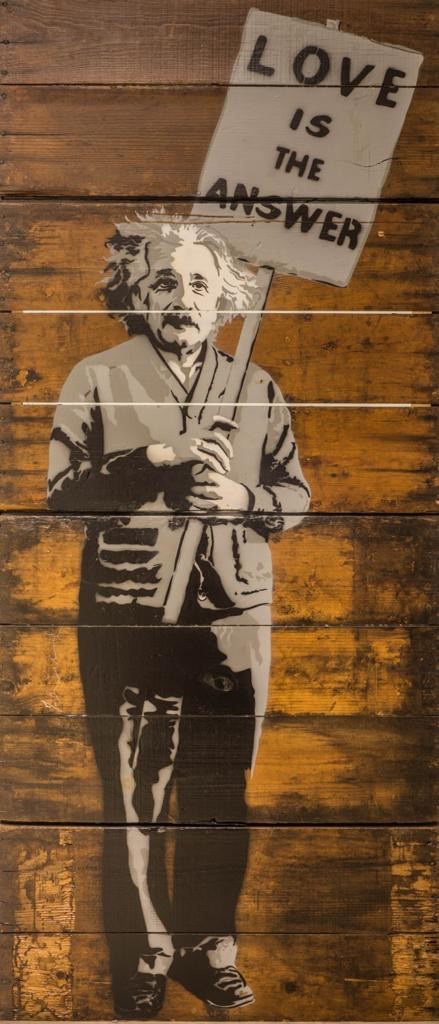 Author